Under the growing demand of consumers who are increasingly sensitive to healthy products, Celler Batea present in 2019 its first wines free of added sulfites. A limited edition of two wines: a 100% red grenache and a 100% white grenache, both made from organic grapes, which respond to the commitment of the winery bateana, leader in Terra Alta, with innovation and corporate social responsibility.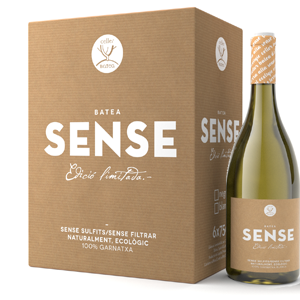 The new reference, which will be released under the name "Batea Sense", maintains all the beneficial properties of wine, such as tannins, anthocyanins and antioxidants, but without containing added sulfites, which are the main preservative of wine. In this way, the new brand responds to a growing demand by the current consumer for organic and natural products, as well as being a quality option for those who are allergic to sulfites or who, due to their lifestyle, consume natural or organic wines.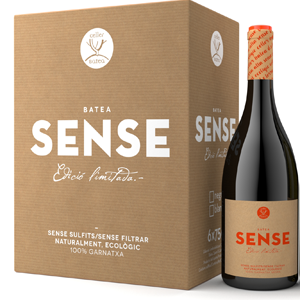 Sulfites have been used for centuries in order to preserve the aromas of wine for eliminating bacteria. There is no wine 100% free of sulfites, because the own wine fermentation releases a certain amount of sulfites naturally by reducing the sulfates in the grape. Without a minimum of sulfites, the quality of the wine could not be guaranteed.

"Batea Sense" (white grenache and red grenache) naturally, have less than 10mg per liter of sulfites, they are 100% organic, do not contain any chemical, nor preservatives and have not been filtered, offering a unprecedented purity and expression of garnatxa.

The label has been designed by Xavi Pascual, from Xhaustudio, with whom we have collaborated to change the image of several of our brands.

In addition to the first edition of this wine, we collaborate with the action "Creuem l'estret nedant per l'ELA". Two swimmers from Terres del Ebre, Cristina Vallespí and David Diaz will swim across the Strait of Gibraltar next April to raise funds for the Miquel Valls Foundation in their fight against the ALS . (Amyotrophic Lateral Sclerosis).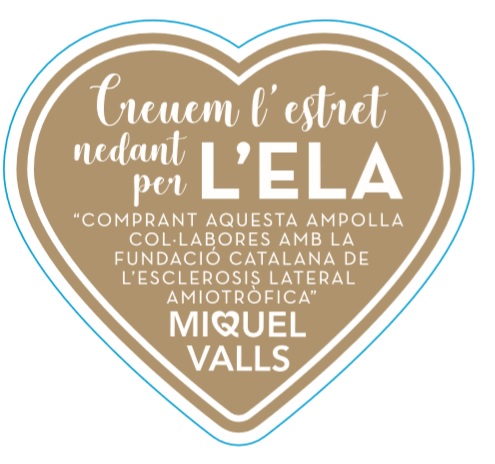 I hope you like it as much as we do.

Patricia Arranz Moro,
Winemaker and Community Manager