---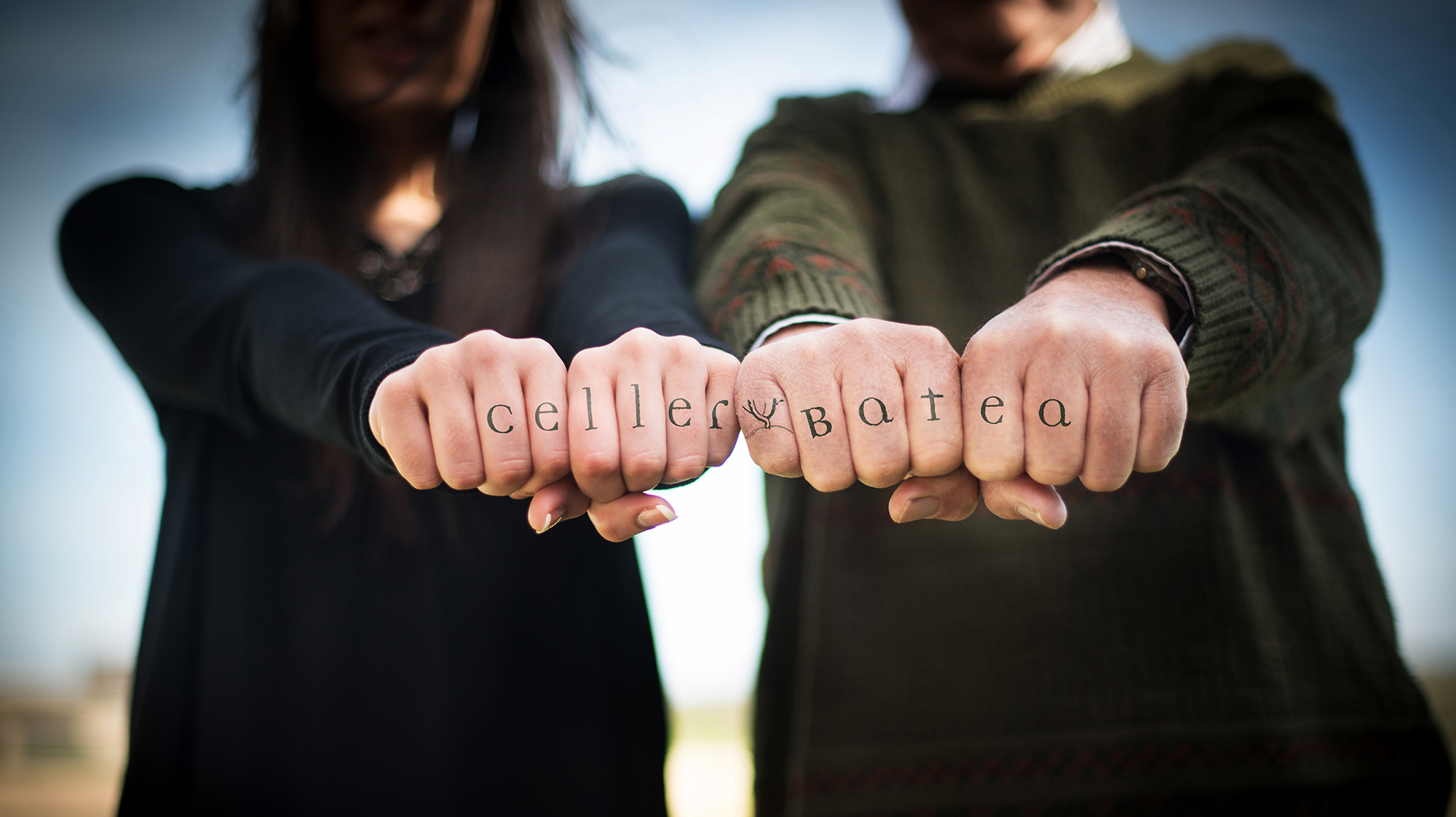 wine tourism experiences
WINE TOURISM From Celler Batea we offer wine tourism experiences so that you can see first hand the Terra Alta and to taste its wines, especially white grenache in our cellar. Terra Alta is a very special place to do wine touri. . .
Read full item
---
DO Terra Alta begins the international Grenaches du Monde competition 2018
Terra Alta will be official seat of the International Grenaches du monde competition 2018. THE COMPETITION A unique event of of international scope, the 6th Grenaches du Monde competition will take place on April 11, 2017 in Gandesa, Spain A. . .
Read full item
---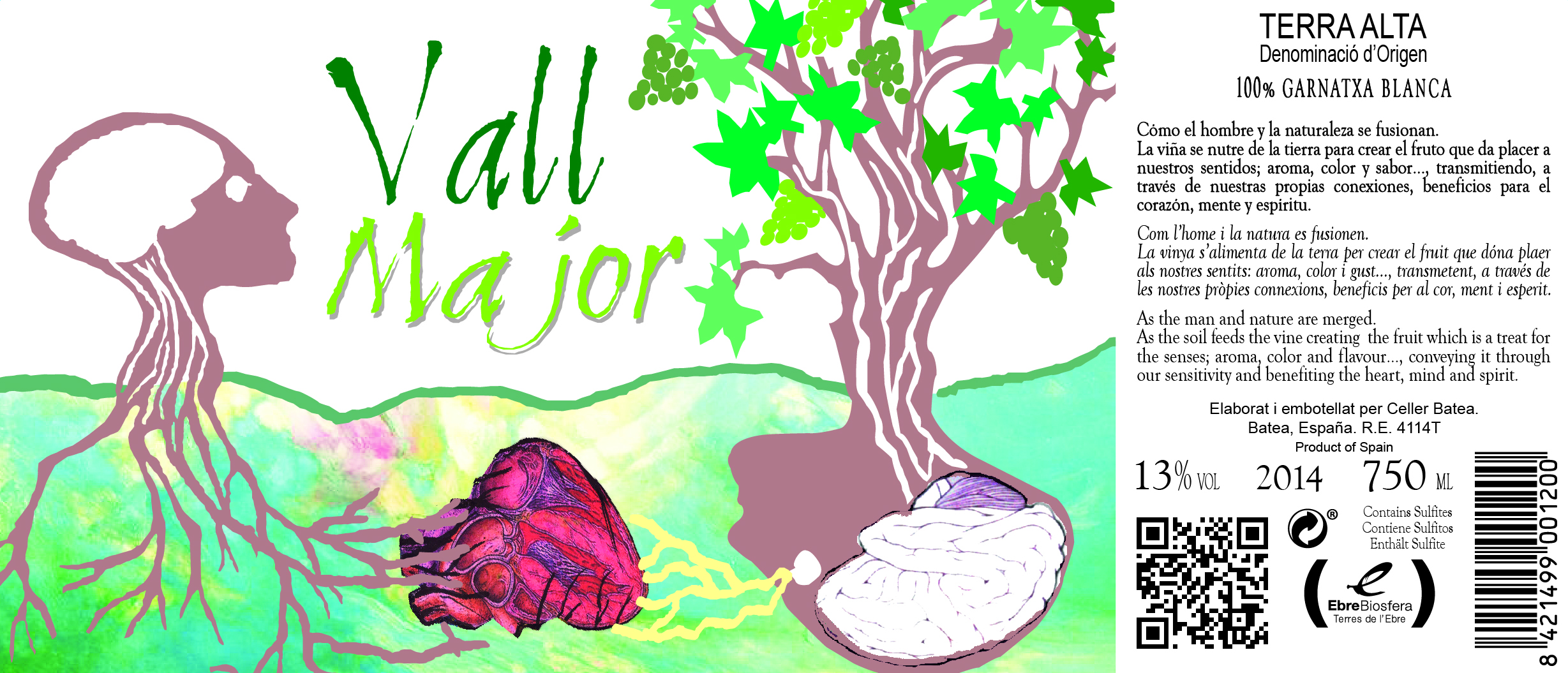 Vall Major Celler Batea Garnacha Blanca 2015 by James Melendez
Vallmajor Blanc
Vall Major is the name of a little vally near the town of Batea. This brand is the entry level and a good introduction to Celler Batea's philosophy.
Garnacha: The Mediterranean Grape
Garnacha is coming of age as . . .
Read full item
---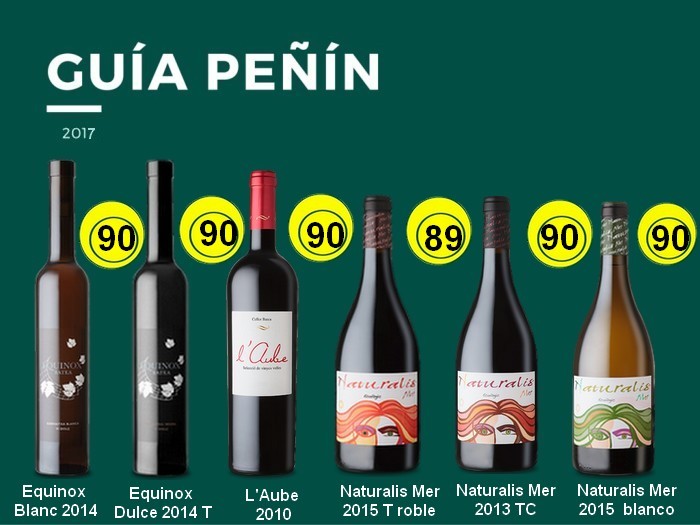 5 of our wines have been scored 90 points in the Peñín Guide 2017
The results of the 2017 Peñín Guide were published recently, and our wines got an exceptional score this year, with 11 wines scoring from 85 to 90 points. Specifically, five of these wines got a score of 9o points:
---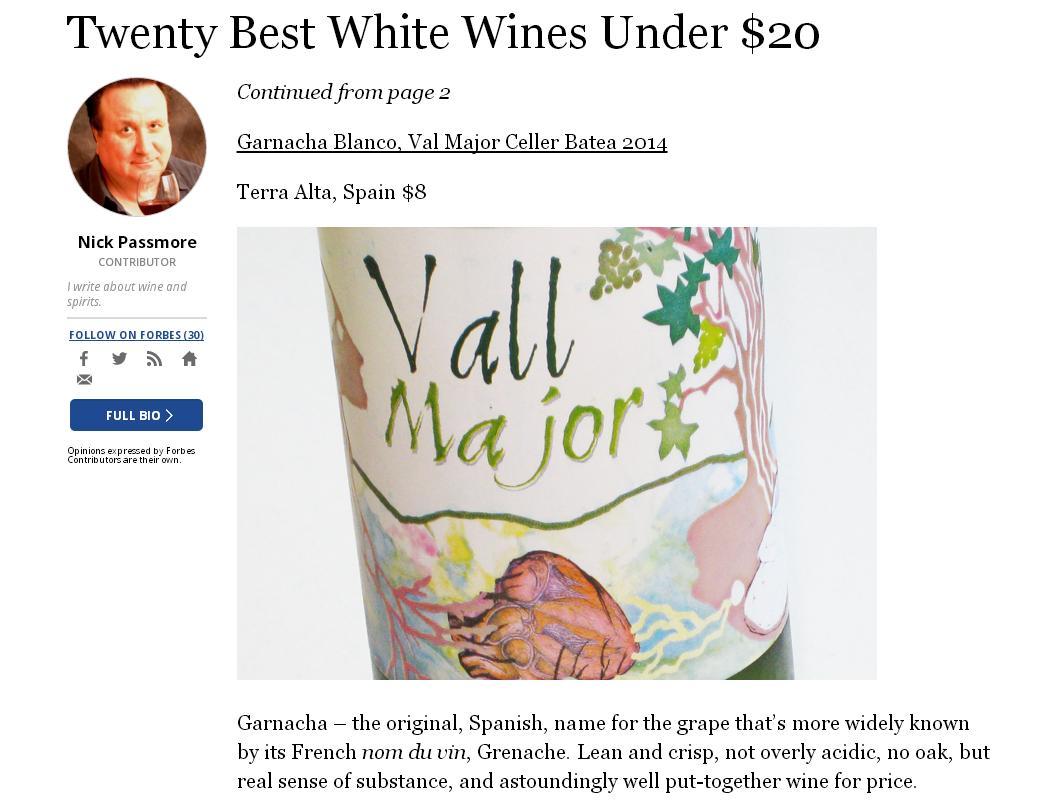 Vallmajor, one of the Twenty Best White Wines Under $20
Vallmajor 2014 has been chosen as one of the best white wines under $ 20 by Nick Passmore in the Food & Drink section of the prestigious magazine Forbes. Garnacha – the original, Spanish, name for the grape that's more widely known by its . . .
Read full item