---
Merry Christmas!
Merry Christmas!
Our best Christmas wishes for you and your loved ones. Thank you for choosing us. Merry Christmas and Happy New Year 2018!
Celler Batea team
Read full item
---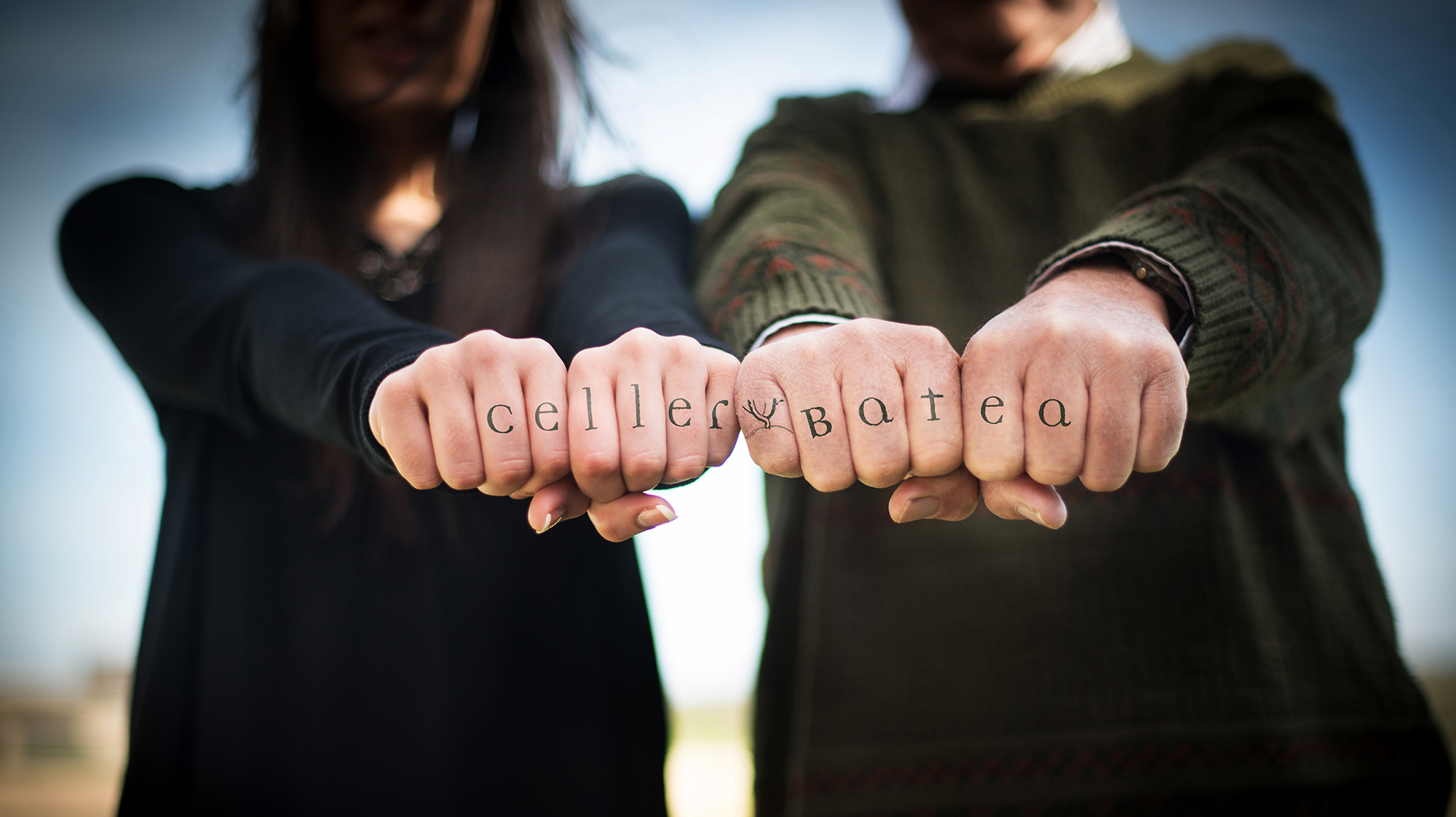 wine tourism experiences
WINE TOURISM From Celler Batea we offer wine tourism experiences so that you can see first hand the Terra Alta and to taste its wines, especially white grenache in our cellar. Terra Alta is a very special place to do wine touri. . .
Read full item
---
DO Terra Alta begins the international Grenaches du Monde competition 2018
Terra Alta will be official seat of the International Grenaches du monde competition 2018. THE COMPETITION A unique event of of international scope, the 6th Grenaches du Monde competition will take place on April 11, 2017 in Gandesa, Spain A. . .
Read full item
---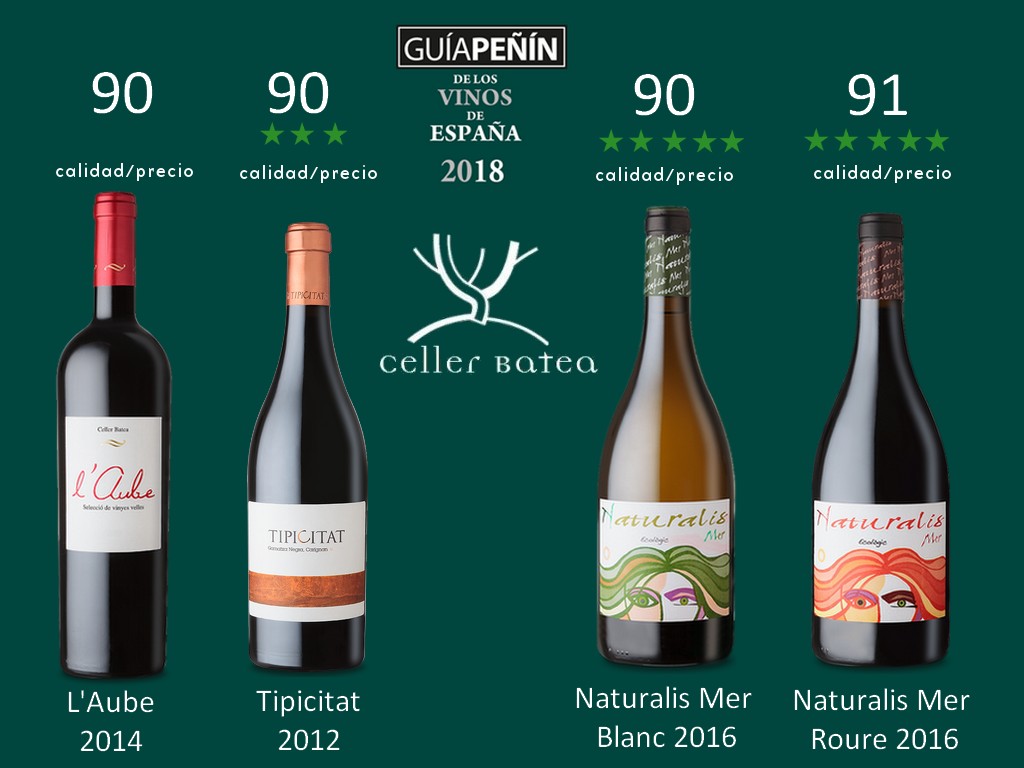 PEÑÍN GUIDE 2018 RETURNS TO SCORING VERY WELL CELLER BATEA WINES
The results of the 2018 Peñín Guide were published recently, and our wines got an exceptional score this year, with 13 wines scoring from 85 to 91 points. Specifically,  four of these wines got a. . .
Read full item
---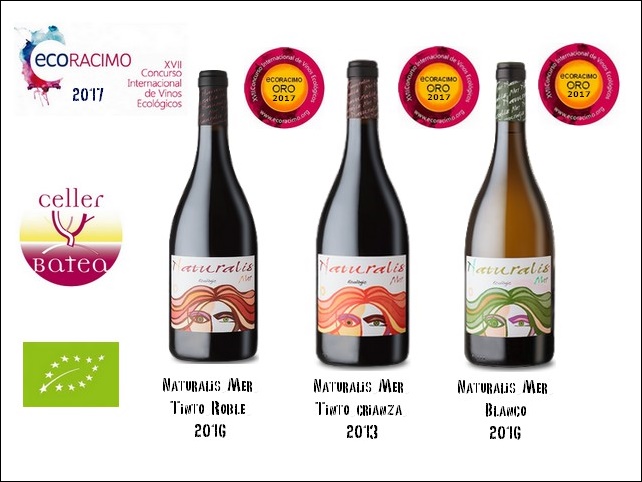 Ecoracimo Awards 2017
We are lucky to be one again awarded in the prestigious International Wine Competition Ecological XVIII, ECORACIMO. All our organic wines have been awarded the gold medal, NATURALIS MER RED OAK 2016, NATURALIS MER RED AGING 2013 y NATURALIS MER WHITE. . .
Read full item