GRENACHES DU MONDE 2019 CLOSES ITS 7TH EDITION IN ITS NATAL LAND, THE WINE REGION OF ROUSSILLON.
The Terra Alta Appellation of origin obtains 18 gold and 12 silver medals.
One more year  in Celler Batea we feel, very happy with the result of the contest: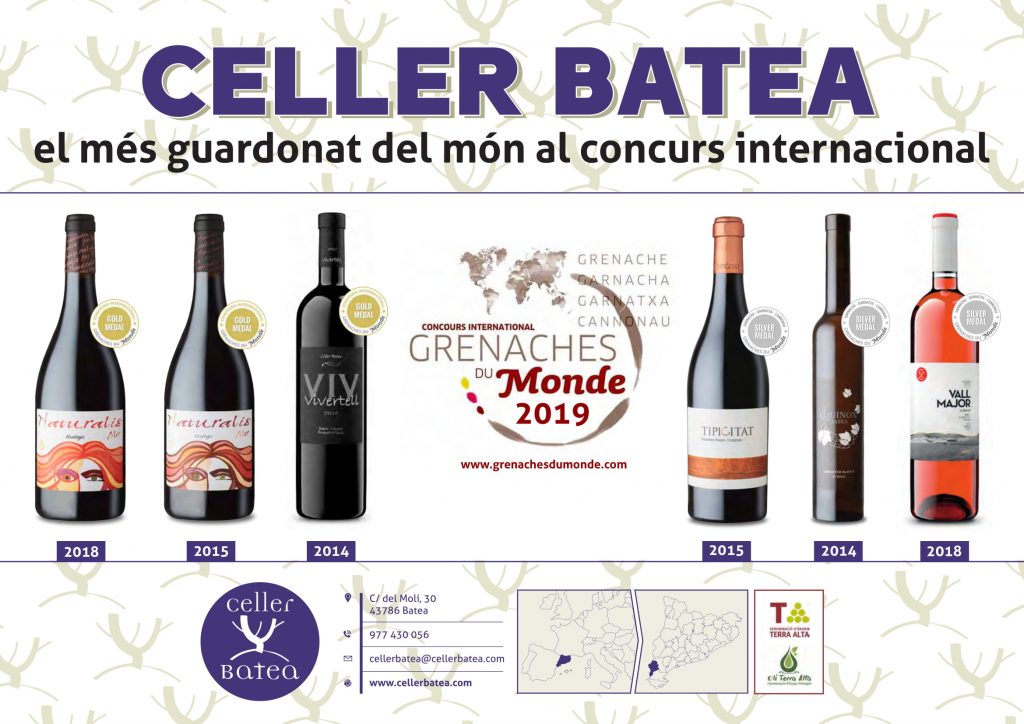 Naturalis Mer oak 2018, Naturalis Mer crianza 2015 and Vivertell 2014, have been awarded the gold medal, on the other hand Tipicitat 2015, Equinox White grenacha 2014 and Vallmajor rose 2018 have received the silver medal, it has become the best awarded winery of this 2019 contest.
Congratulations to all the team that make this possible !!