Due to the constant change in which the world finds itself, and the new forms of consumption and the demand of a younger public, Celler Batea has decided this 2021 campaign to select its best organic wines to offer them in a new presentation: the can. A format that preserves the quality, aromas and flavors of Garnatxa in an excellent way.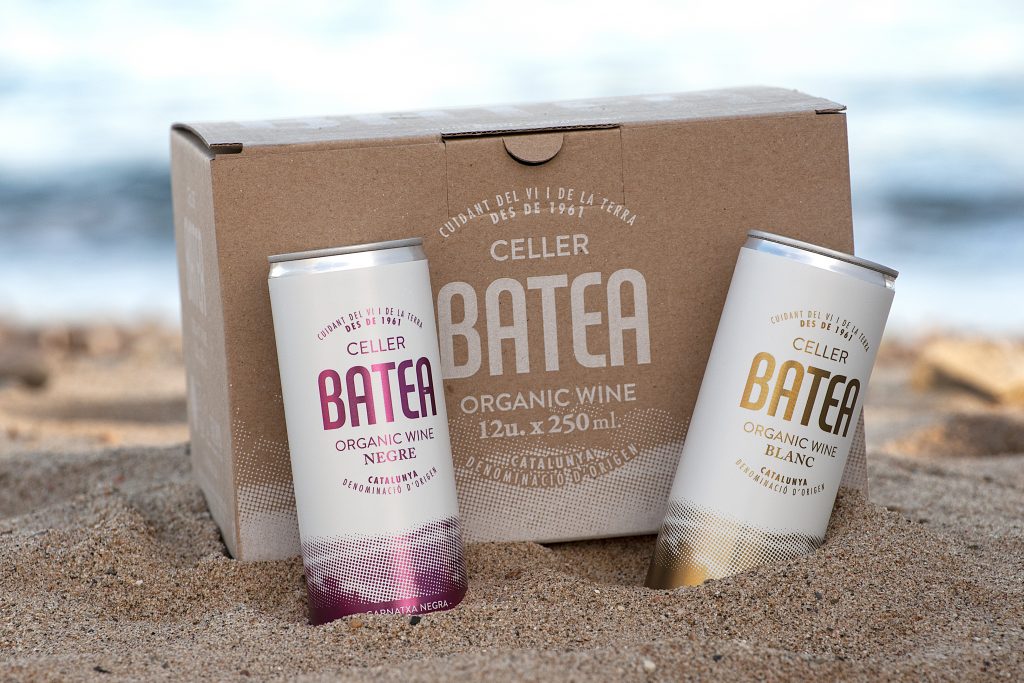 This container, in addition to being of great quality, is a 100% recyclable, an environmentally friendly product.
Under the name Celler Batea Organic Wine Blanc, 100% organic white grenache and Celler Batea Organic Wine Negre, 100% organic red grenache, in order to please its younger audience, and even capture new palates and even completely revolutionize the vision of those who are lovers of them, with very fresh designs, these two new formats are presented to the market, suitable for all "winelovers".
We invite you to try them!