Equinox white wine, Bronze Medal in the Vinari 2016 Awards
Last Friday 7th October was celebrated in the auditorium of Vilafranca del Penedès the present edition of the Vinari Awards 2016 . These prizes were created with the aim to distinguish the best wines of Catalonia.
Our Equinox sweet white wine, has won a Bronze Medal in the sweet wine's category at the VINARI Awards 2016.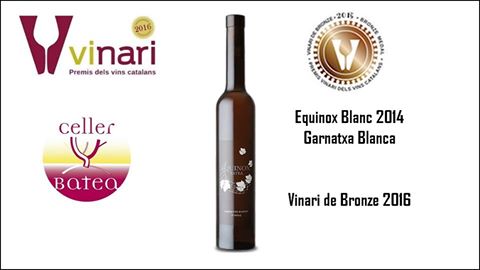 This prize, which we are very proud to have received, recognises the extraordinary work carried out by our team
Patricia Arranz Moro
Winemaker and Community manager