---
Celler Batea in Prowein 2018
This year Celler Batea will be present as an exhibitor at one of the largest wines and spirits fairs not only in Europe but the whole world: "Prowein" This fair takes place every year in the city of Dusseldörf (Germany), from Read full item
---
Merry Christmas!
Merry Christmas!
Our best Christmas wishes for you and your loved ones. Thank you for choosing us. Merry Christmas and Happy New Year 2018!
Celler Batea team
Read full item
---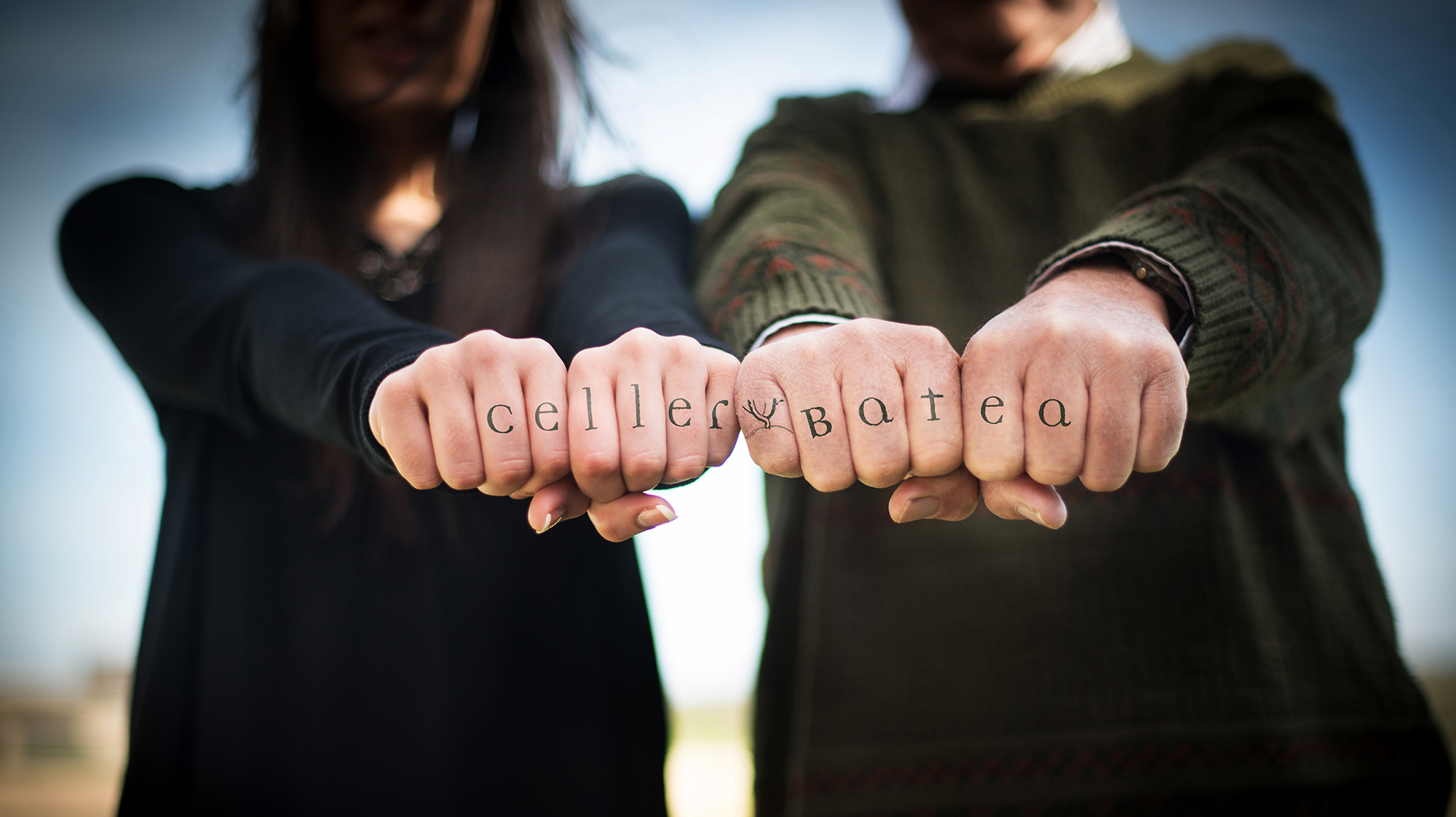 wine tourism experiences
WINE TOURISM From Celler Batea we offer wine tourism experiences so that you can see first hand the Terra Alta and to taste its wines, especially white grenache in our cellar. Terra Alta is a very special place to do wine touri. . .
Read full item
---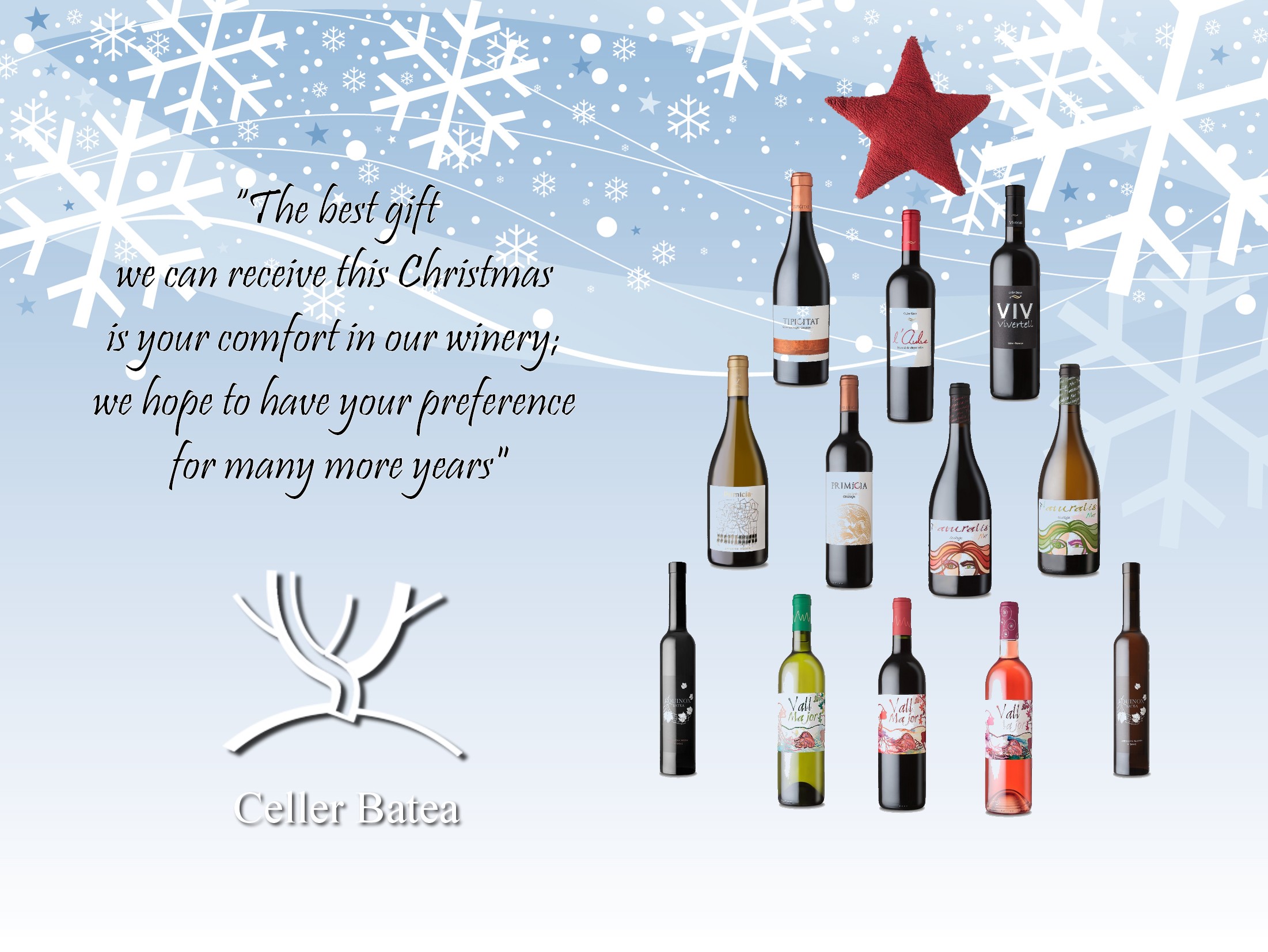 Happy Christmas from Celler Batea Team
The best gift we can receive this Christmas is your comfort in our winery; we hope to have your preference for many more years.
    *
   ***
  *****                         Ladies and gentlemen       . . .Read full item
---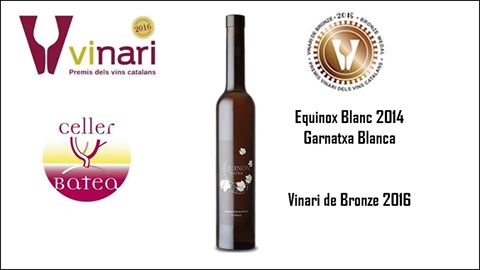 Equinox white wine, Bronze Medal in the Vinari 2016 Awards
Last Friday 7th October was celebrated in the auditorium of Vilafranca del Penedès the present edition of the Vinari Awards 2016 . These prizes were created with the aim to distinguish the best wines of Catalonia. Our Equinox sweet whi. . .
Read full item