---
On the top of the "Grenaches du monde"
Terra Alta, Designation of Origin, closes the 6th edition of the Grenaches du Monde contest with 14 gold and 30 silver medals. In Celler Batea we feel one more year, very happy with the results of the contest: Naturalis mer organic young red wi. . .
Read full item
---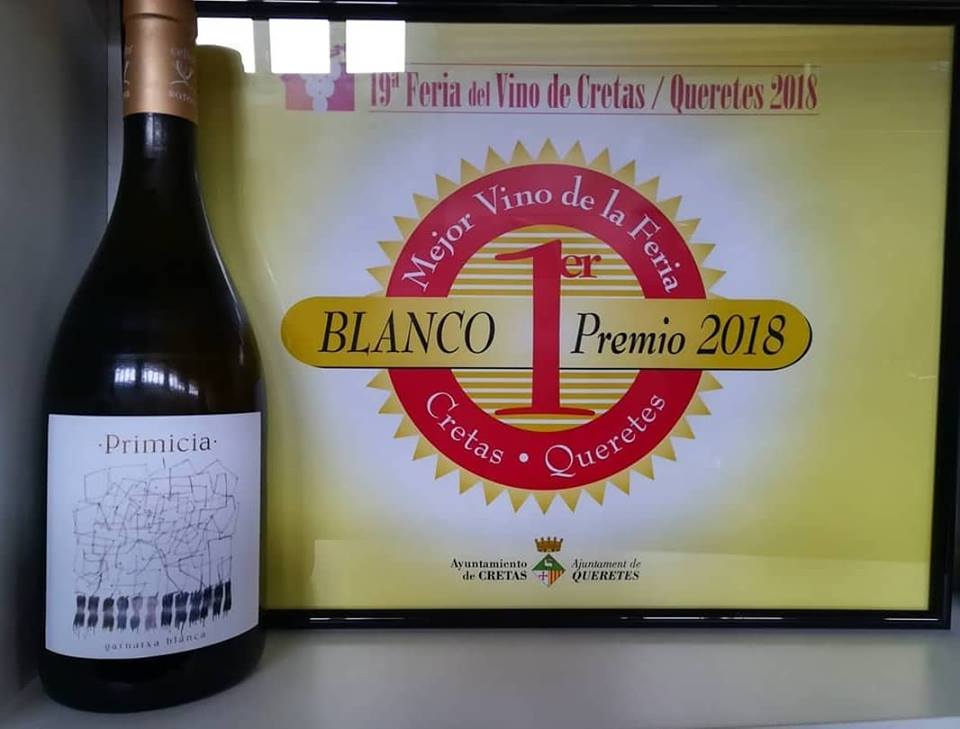 XIII WINE FAIR IN CRETE
On March 24 and 25 was held XIX and XIII Wine Fair Medieval Fair in Crete. On the wines from Celler Batea returned to be recognized once again. This time it was awarded as The Best white wine Fair our P. . .
Read full item
---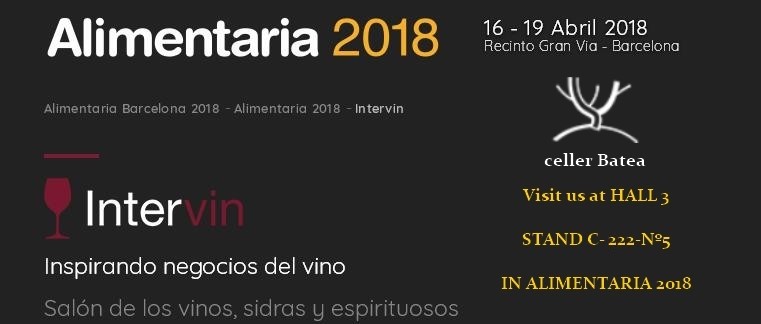 CELLER BATEA WILL BE EXHIBITING AT ALIMENTARIA 2018
Between 16 and 19 April 2018, Alimentaria will once again become an international business centre for all food, drinks and culinary industry professionals. This is a date with innovation, the latest trends and international expansi. . .
Read full item
---
Celler Batea in Prowein 2018
This year Celler Batea will be present as an exhibitor at one of the largest wines and spirits fairs not only in Europe but the whole world: "Prowein" This fair takes place every year in the city of Dusseldörf (Germany), from Read full item
---
Presentation of new Celler Batea wines 2017
Presentation of the new wines of Celler Batea 2017, on Sunday, January 7, at Batea  Christmas Fair of the Magi 2018. Place: In front of the winery. Food Trucks + live music by "Marta i Gregori" "Enjoy an al. . .
Read full item